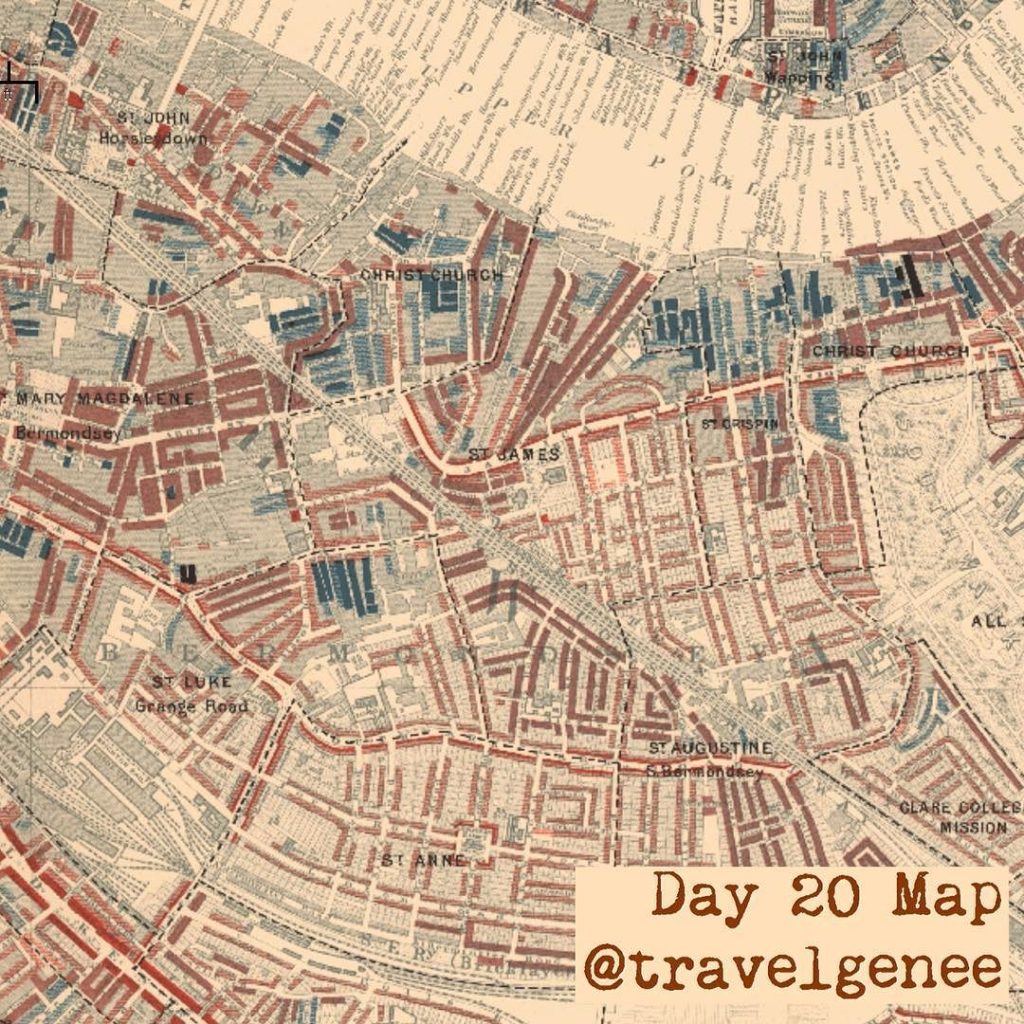 M for Map – Charles Booth Poverty Maps
Living in Bermondsey, south of the Thames River in the late 1800's London I had assumed my Shepherd ancestors were very poor. However according to the Charles Booth Descriptive Map of London Poverty 1889, the streets they may have lived in around this time were "fairly comfortable. Good ordinary earnings". Or I might be just hoping they were not poor as it is difficult to tell the difference between red to purple coding. Living in Alexis Street in 1896, they were at least not in the poorer areas. Although there are streets closer to the river and in pockets with the black and dark blue colours.
We should research and verify facts rather than make assumptions with our family history.
The London School of Economics & Political Science Website has more details on the Charles Booth Poverty Maps and Police Notebooks where your can browse and search the maps and notebooks. One great features is that you can locate a street on a modern day map and use the slider to cover this with the Charles Booth Poverty Maps. See following sample maps that includes Alexis Street.
Who lived in Alexis Street, Bermondsey, London?
Henry Shepherd (1862-1921) was married to Frances Ann Edmonds (1865-1846) in 1893. They lived in Alexis Street in 1896, the year my Nana, Grace Shepherd was born.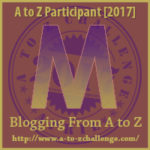 View this #GenealogyPhotoADay along with others on Instagram.
The 2017 A to Z Blogging Challenge is based on my genealogy posts for #GenealogyPhotoADay. Not that I post everyday on Instagram. I will be using past daily prompts starting with the appropriate letter. Check out the following link if you are interested more of my collection of 2017 A to Z posts?
I welcome comments. If you use the commentluv feature to link your blog others can easily check out your blog too. Thanks.