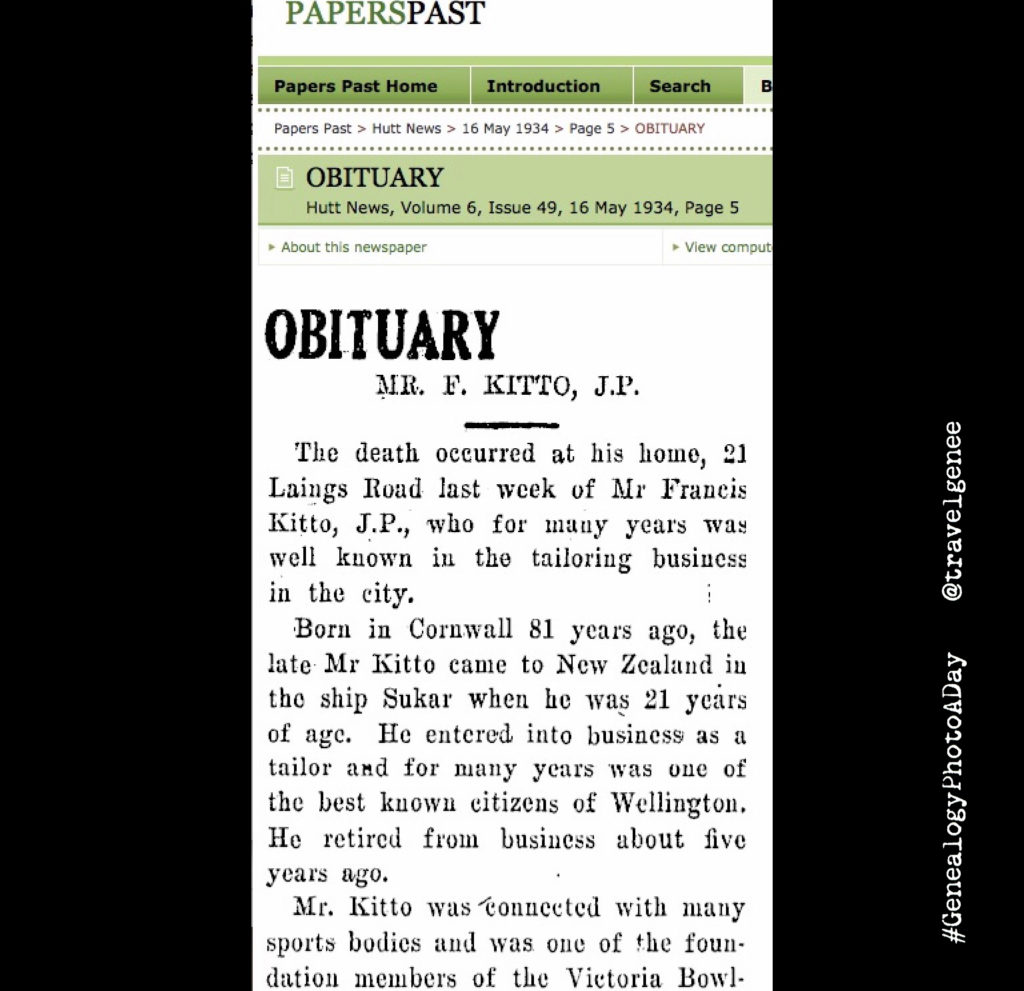 N for Newspaper – Kitto Obituary.
Paperspast, a website from the National Library of New Zealand, is a wonderful treasure of information for family history. For the Newspaper GenealogyPhotoADAy prompt I featured part of the obituary for my Great Grandfather, Francis Kitto b.1853.
This piece confirmed things I knew already my great grandfather. It also confirmed the position of status he had in the community when he died. It's nice to read about ancestors that took an active part in the community.
If you wish to see the full article it is available at from the Hutt News at PapersPast.
View this #GenealogyPhotoADay along with others on Instagram.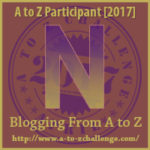 The 2017 A to Z Blogging Challenge is based on my genealogy posts for #GenealogyPhotoADay (some days, not everyday) on Instagram. I will be using past daily prompts starting with the appropriate letter. See more 2017 A to Z posts.
Have you found articles about your ancestors in newspapers?