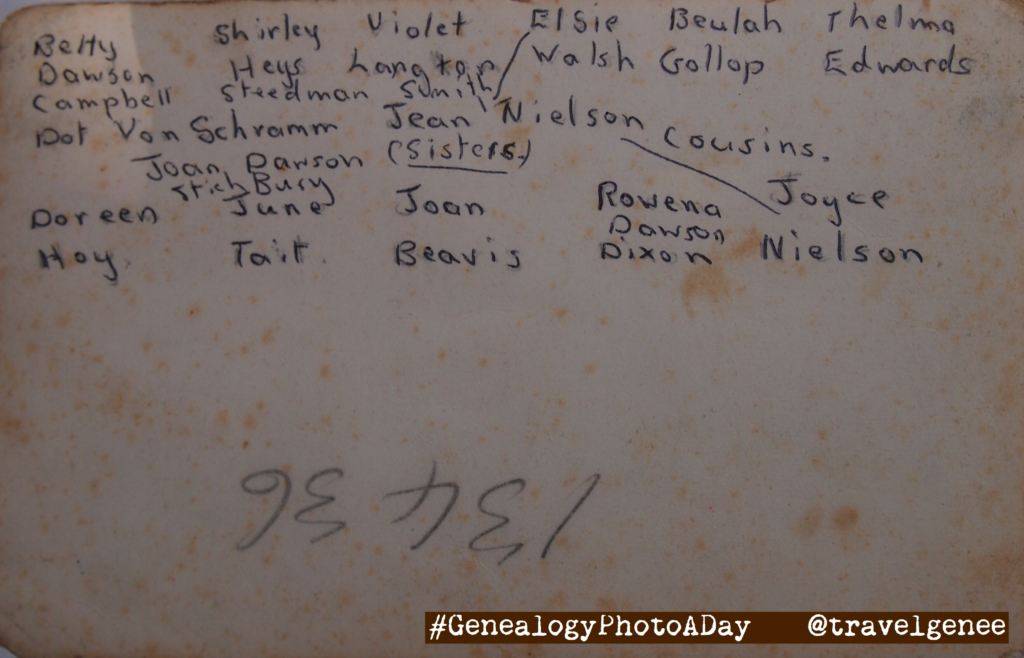 #GenealogyPhotoaday Day 30 Family.
I love that someone bothered to write the names on the back of this photo. What is even better is that they wrote both maiden and married names for some women in my family. Others are connected by a line and the word sister or cousin. How considerate to provide so many family connections!
However it does help to know a few in the photo as the bottom row of names are left to right as per the image. The others look to have the name written over the actual person.
Or view this #GenealogyPhotoADay along with others on Instagram.
Here is the front of the photo including my mother and her two sisters and many friends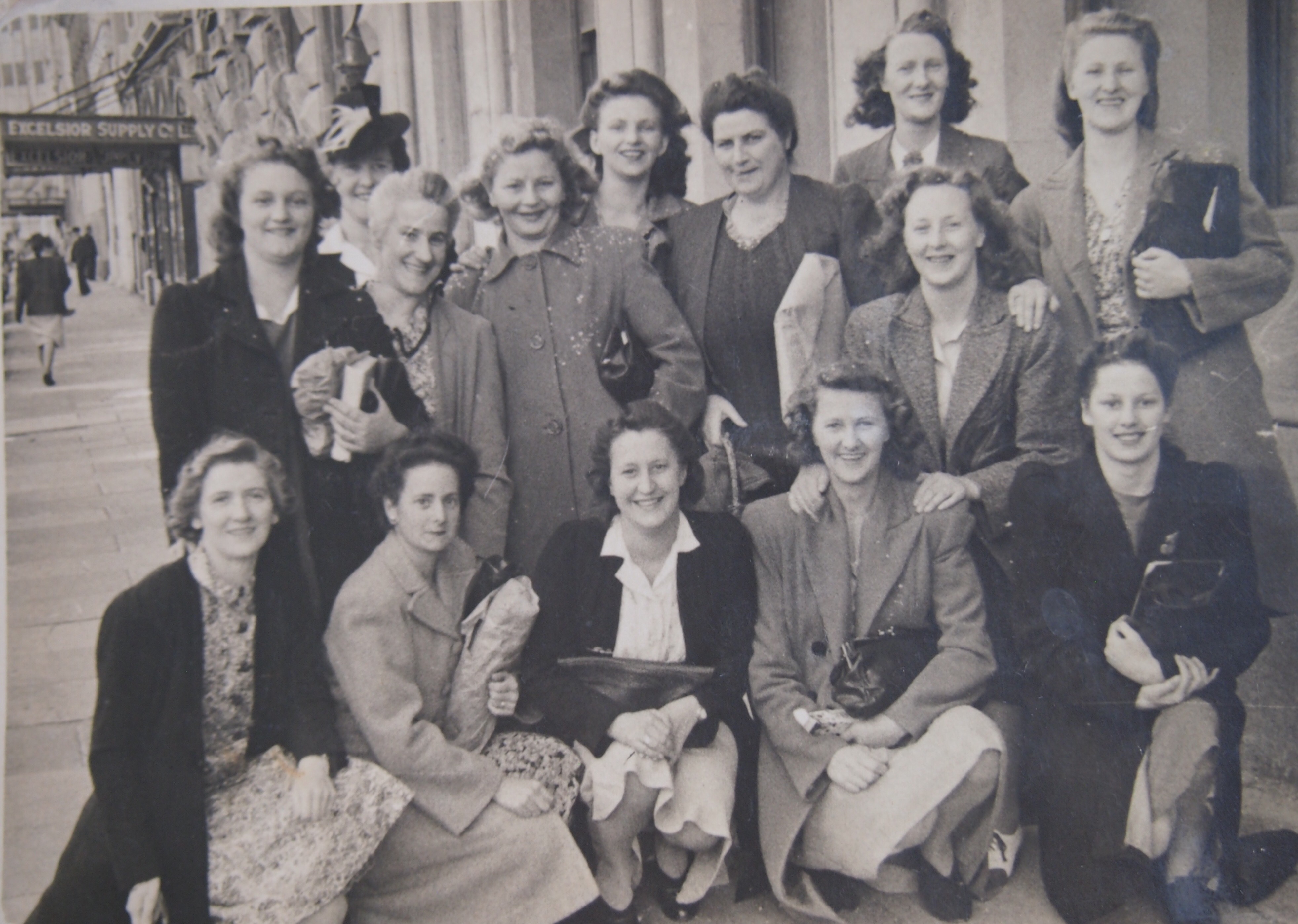 I find it nice that my Aunty Joan has two hands on my Mum's shoulders and my Aunty Betty has a hand on my Aunt Joan. All three sisters were very close.
Family History Photo Tip
Don't forget to name people in your photographs for future family members looking back on your life's adventures.