Social Media for 1915: Wellington College Sports Snapshots
In 1915 the way social media images were shared was via newspapers. The mayor, ladies watching their sons running and more at the Wellington College Sports day. Candid snaps just like social media today. In 2017 This image was re-shared on INstagram with the hashtag genealogyphotoaday.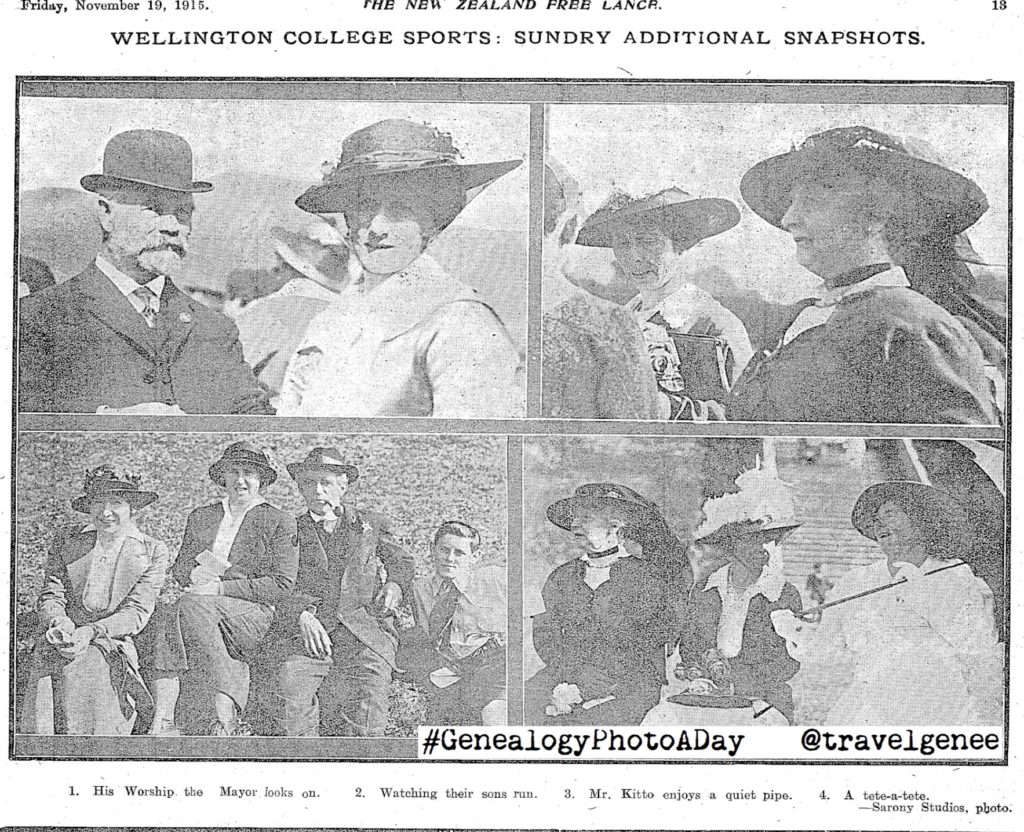 Day 28 Friend.
Here's another great find from the New Zealand PapersPast website. My great Grandfather, Francis Kitto sitting smoking a pipe with others that might be relations. It's part of a page and a half spread of snap shots of people enjoying the Wellington College Sports. He is one of the few people named in the piece. I wondered if the mayor was a friend.
Source: Newspaper – Free Lance, 19 November, 1915, Vol XV, Issue 803. Published weekly.
Or view this #GenealogyPhotoADay along with others on Instagram.