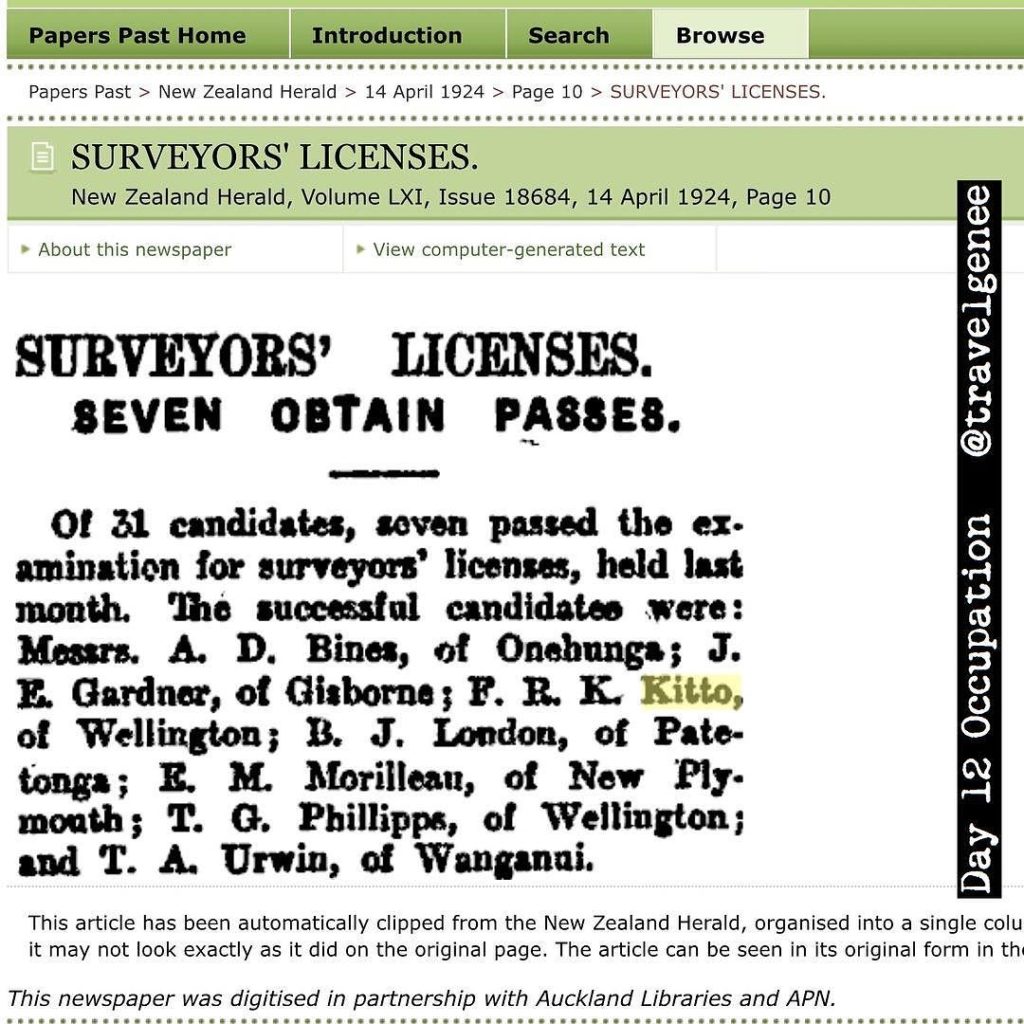 O for Occupation Research
Yesterday I covered how the obituary for Francis Kitto, my Great Grandfather, from the Hutt News confirmed details that I knew about him.
Newspapers can provide clues to many family history research projects. They can help confirm dates for births, deaths and marriages. Or give more details to other events in a person's life. I knew that Frederick Richard Keith KITTO was a surveyor.  This newspaper article shows him passing his examination for a surveyors license. Seven, of the 31 that sat the exam, passed including him. This information gives me context to his occupation. For example, many tested failed to get licenses. Those that did pass came from a number of North Island townships.
He did go on to be a successful surveyor in New Zealand and overseas. His overseas roles included Sarawak from 1933 as the Assistant Superintendent in the Lands and Survey Department from 1939. In 1946 he becomes the Superintendent and Director 1953. For the period 1956 to 1958, he was the Commissioner of Lands in the British Solomon Islands Protectorate.
Frederick Richard Keith KITTO Vital Details
Frederick Richard Keith KITTO was the second son of Francis Kitto and Esther ROE. He was born at 16 Austin Street, Wellington on 6 June 1900. He married Edith Myrtle BABINGTON on 26 January 1928 at the St James's Church, Lower Hutt. His second wife was Susanna DAUD at the time he was working as a surveyor in Sarawak.
The previous post,  A Family History Story mentions previous occupation research done on FRK KITTO.
View this #GenealogyPhotoADay along with others on Instagram.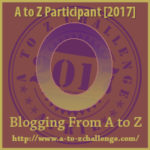 The 2017 A to Z Blogging Challenge is based on my genealogy posts for #GenealogyPhotoADay (some days, not every day) on Instagram. I will be using past daily prompts starting with the appropriate letter. Here's the collection of 2017 A to Z posts that have been posted so far.
Comments make me happy.