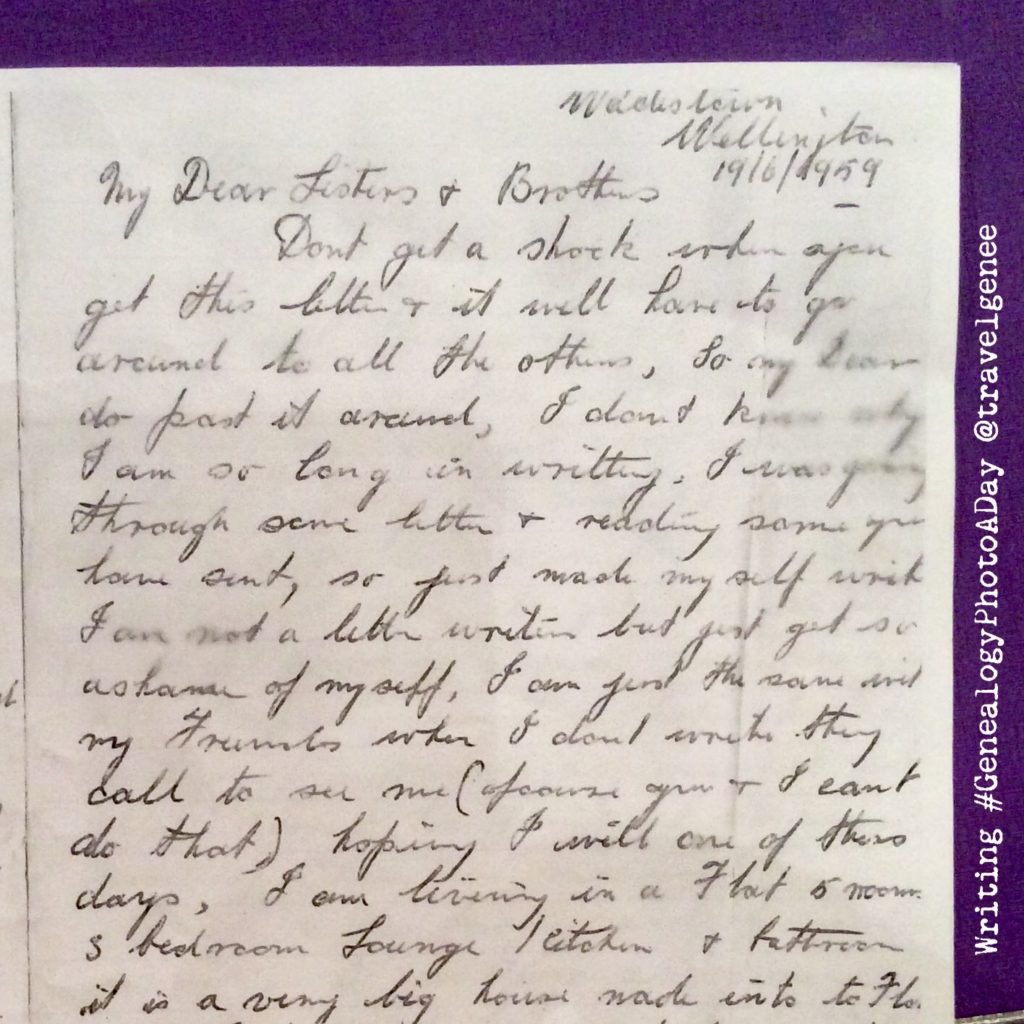 Day 14 Writing – a Letter
I'm lucky enough to have a copy of a letter my Nana (Grace Dawson, née Shepherd DOB 1896) wrote to her brothers and sisters in 1959. She came with her husband and 3 children to New Zealand in 1920. Nearly 40 years later her brothers and sisters stilled lived in England.
She talks about having to make herself write as letter writing is something she does not like doing. Grace said that her friends in New Zealand call to see her and comments that of course they can't, being so far away. There are  instructions for them to pass the letter around as she knows she will not be able to write each of them. Clearly she is emotional writing the letter and mentions hoping to see them again.
in the 1960's she was fortunate to have a trip back to the UK to visit her  family.
As a family historian this document is gold. It mentions her brothers and sisters, their spouses and more. Plus I now know her sister in law has remarried and was living in New Zealand for a period. Now I have her married name to find and perhaps some passenger records!!
Or view this #GenealogyPhotoADay along with others on Instagram.
Or check out my Family History Year to find out what happened on other dates in my family history.