Online NZBDM Versus Ancestry Data
The New Zealand births, deaths and marriages (NZBDM) were added to the Ancestry catalogue back in May 2014. As soon as I found out I had to go and have a look at exactly what they had available. Yes I forgot all the things I learnt at Rootstech 2014 on keeping a genealogy research log to avoid duplicating searches and searched madly all over the place without a plan!
Since then I have managed to gain my composure and get back to my plan. I have reviewed what differences there are between the Online New Zealand Births, Deaths & Marriages Site and the Ancestry offering.
I regularly use the NZBDM site, made freely available from the New Zealand Government, to check out about vital records when researching older ancestors for my family tree. Ancestry is another main source of data I use. Initially it was my English ancestors however there are more and more NZ records coming online.
Ancestry Versus NZBDM Site Offerings
1. Dates Ranges Covered are Generally the Same with Some Slight Variations.

Historical data available on the  NZ BDM site, as noted by them, that you are able to search is limited to the following dates:
Births that occurred at least 100 years ago
Stillbirths that occurred at least 50 years ago
Marriages and eventually civil unions that occurred at least 80 years ago
Deaths that occurred at least 50 years ago, or the deceased's date of birth was at least 80 years ago
At the Ancestry site date ranges covered are:
What does this mean?
There are very slight differences that you may not even notice unless you find an example. For example my fathers elder brother was born on 08 Oct 1915 and being born less that 100 years ago (at the time of this research) he does not appear on the NZBDM site. He does however show on the Ancestry search.
2. Differences in Data From Each Site
The most important difference to me is the additional data available on the  NZBDM site.
An example being the NZBDM online data for the birth search for 2 children of my Great Grand Father and his second wife, not my Great Grand Mother, produced the following:



On the NZBDM site you can find the fathers and mothers name and the registration number. Copies of documents can be ordered directly from the results page. This additional information provided in the search results at the NZBDM site makes it easier to confirm your research. Thus avoiding having to purchase too many additional records only to find they are the wrong parents. Ancestry does mention in the small print at the bottom of the search to check the BDM however you could miss this note.
The amount of data returned from an Ancestry Marriage search has improved. Initially Ancestry did not provide details of the spouse. Now it does. See this example with my Paternal Grandparents.
Without a brides name (those brick wall maiden names) the Ancestry results are less useful so it is great Ancestry improved their records.
3. Differences in the Basic Name Data
If you review the NZBDM births example above you will see a different spelling of Keith in the ancestry records. As to why there is a difference, I am not sure.
With the surname KITTO being not overly common and with Keith having a number of Christian names I found the ancestry result without the indexing being 100% correct however for more common names the quality of the results could be more of an issue, particularly when you do not have the parents to help confirm the search results.
I also know of errors in the transcription of the original data to the database for New Zealand Births Deaths and Marriages records as when I was trying to source my Grandfather (Charles A KITTO DOB 1883) and Grandmother (Olive C B IRELAND DOB 1887) my Grandfather was in the database under Kitts. See the images in the section above showing this example of KITTO vs KITTS.
4. Ancestry Search Options Better

If you're a regular ancestry user and have your family tree online at ancestry this makes it much easier to search the records we can just start typing a name and the search field start filling out with names already in your family tree. You can then select one and start your searching straight away.
The sliders that help filter your results are a big bonus when doing Ancestry searches. With the NZBDM site you have to type in the date in the prescribed format. I find this frustrating particularly when to do it over and over again to refine results.
However the NZBDM site does feedback on failed searches when you use a date outside the data range. Ancestry gives you other "best" guesses when you could be looking outside the date range of the data so this is why it is not showing.
5. Easily Attach Ancestry Records to your Tree
The ability to be able to attach the ancestry record directly to a person in your tree with source details is a clear advantage. However some genealogy commentators initially had criticised the Ancestry source details as being insufficient. With the NZBDM site you need to attach to your tree your own source details.
Ancestry has the shaky leaf hints that may present NZBDM data, saving you time.
6. No images
Both sites have not supplied images of the indexes. It is something I like to view as it is closer to the source and with the number of indexing errors I like to check the data when possible.
7. Cost
The NZBDM site is free and Ancestry requires a membership.
8. Software and App Syncing with Ancestry
Ancestry also has the added benefits in that it links with my iPad app and Family Tree Maker on my desktop computer.
9. Refer to the Source
Prior to the Ancestry data being available I did research when visiting New Zealand and plan to go back again. Initially at NZBDM  and later at  Archives NZ, when the microfiche was moved there.
So if you want to research outside the dates available online, dig deeper or confirm more details as being correct you need to visit the National Library in NZ where they have comprehensive indexes of birth, death and marriage information covering 1840-1990 available on the open shelf in the library.
It was from this review of copies of the actual indexes I found I had the incorrect year for my mothers and fathers births compared to spoken family history. Also my mothers christian name has a different spelling to the one she used. I wonder if she ever new –  Roena Mabel Dawson DOB 1921, not Rowena. Her birth date was outside both sites data. This information will not be available on either sites until around 2021.
Summary
In the past the NZBDM site has provided me vital information and made it easier to purchase vital records. The Ancestry site has provided me an additional record for my Uncle, not yet provided on the NZ site.  Ancestry is easier to attach data to your tree.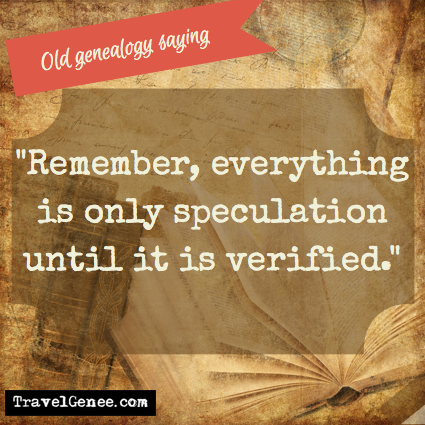 A comparison between both sites is recommended because of the differences in the data indexing and data supplied. Even more data is available with a physical visit to the National Library.
When it comes down to it, both will help with your research however always keep going back to the original source.