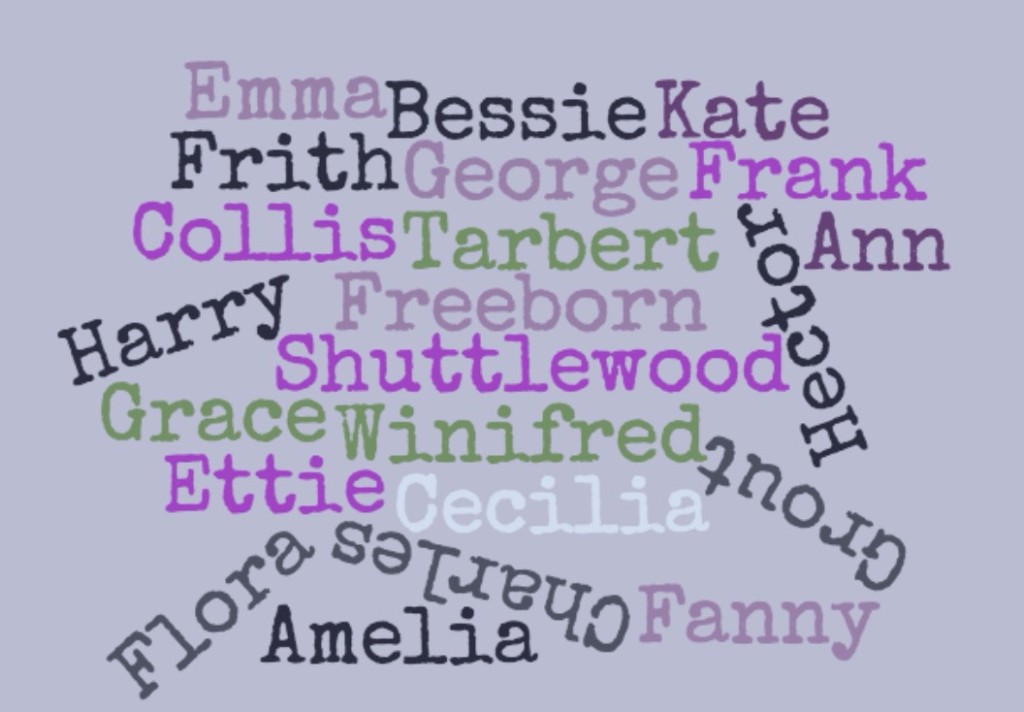 P for Peculiar People.
Peculiar People was a hard GenealogyPhotoADay prompt. I had no photos with people being peculiar, silly or having fun that I was happy to share.  Plus I typically ask permission before publishing online pictures of people online. I think I am becoming old fashioned.
So I shared how one of my Dawson families elected to show their peculiarity with some unusual names. There are many of DAWSON's in my family tree. With the naming practice of calling sons and daughters after relatives and ancestors there are a number with very similar names. When researching frequently you have to use dates of birth or parents or siblings names in the same document to make sure you are updating the correct person with new data.
There is an exception for one DAWSON family. The children of Charles Dawson (DOB 1832) and Emma GROUT (DOB 1835). While they did repeat common names they used both a first and middle name and some of these are unusual. This makes identifying them in records so much easier. Frith, Collis, Shuttlewood, Freeborn, Tarbet, Grout bring some.
You can read more about this Dawson Family, their names and some vital details in a post from last years #atozchallenge D – DAWSON
View this #GenealogyPhotoADay along with others on Instagram.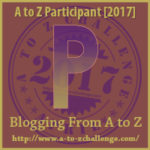 The 2017 A to Z Blogging Challenge is based on my genealogy posts for #GenealogyPhotoADay (some days, not everyday) on Instagram. I will be using past daily prompts starting with the appropriate letter. Here's the collection of 2017 A to Z posts that have been posted so far.
Only Q to Z to finish this  A to Z Challenge. What am I going to do for letters like X & Z that have not been a #GenealogyPhotoADay prompt? Any suggestions?