RootsTech Connect Sessions
Breaking news overnight was the release of the list of RootsTech sessions. 18 pages of them.
Your task for today is to download the RootsTech sessions pdf and start marking sessions you might be interested in streaming live or following up later, after the conference.
Remember to bookmark the TravelGenee RootsTech tag so you can come back and find out about updates and more details on RootsTech Connect 2021.
Share the sessions on Pinterest: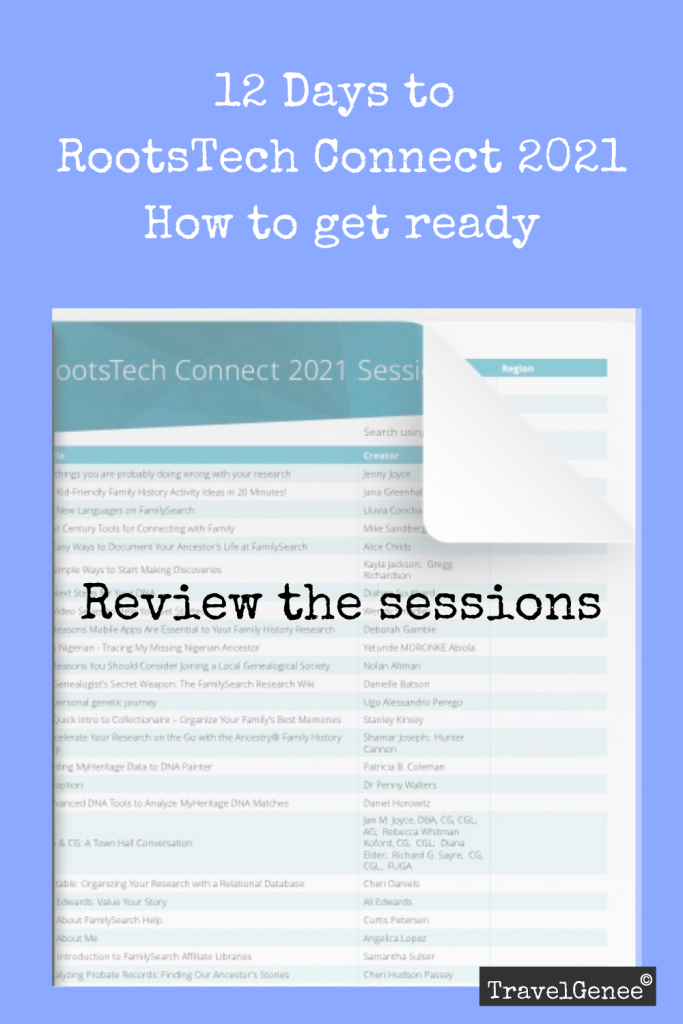 What sessions do you think are your "must watch" ones?  Feel free to comment.