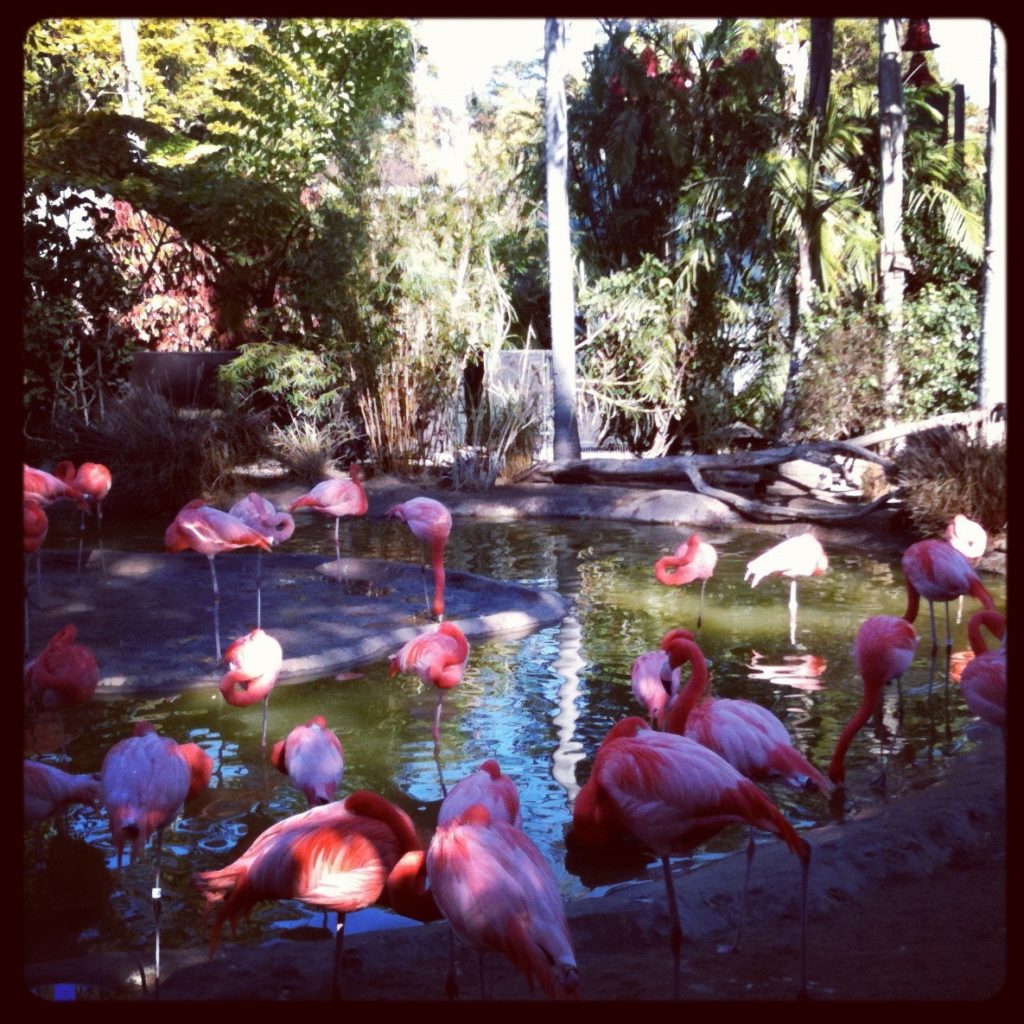 Z for San Diego Zoo
The first time I saw flamingos closeup was at the San Diego Zoo in California.
We spoke to one of the zoo personnel who said that the value of the plants at the zoo was actually more than the animals. I enjoyed the Tillandsia which are a type of bromeliad that grows by absorbing moisture and nutrients. I had never seen so many and such a large variety of types and sizes.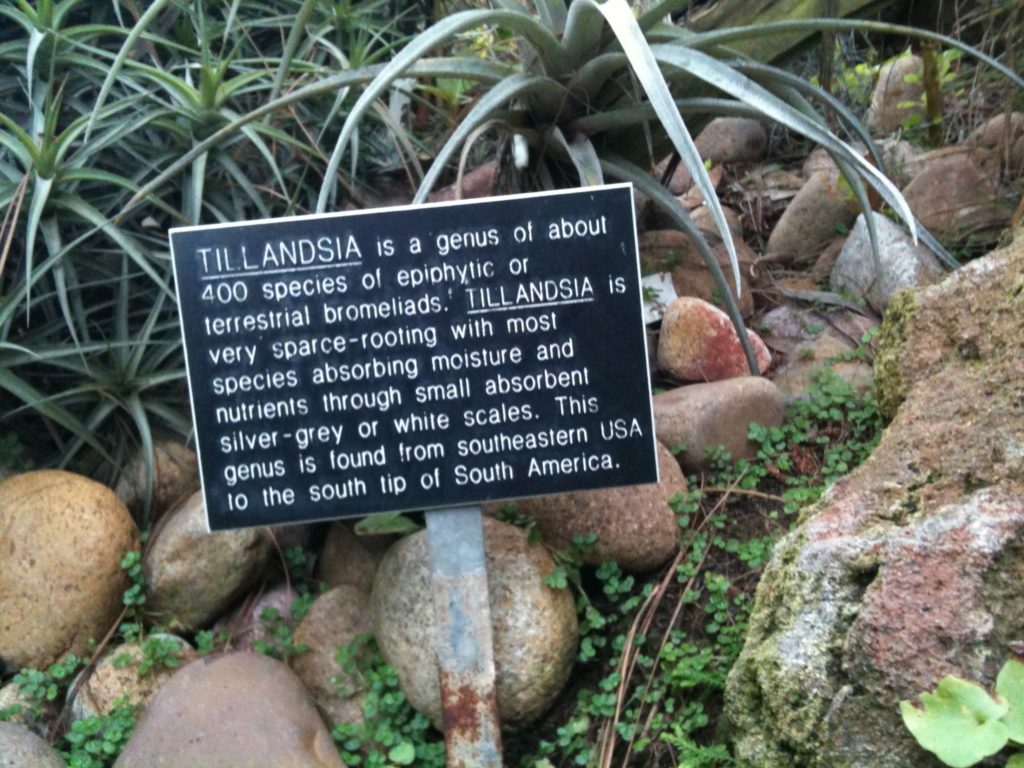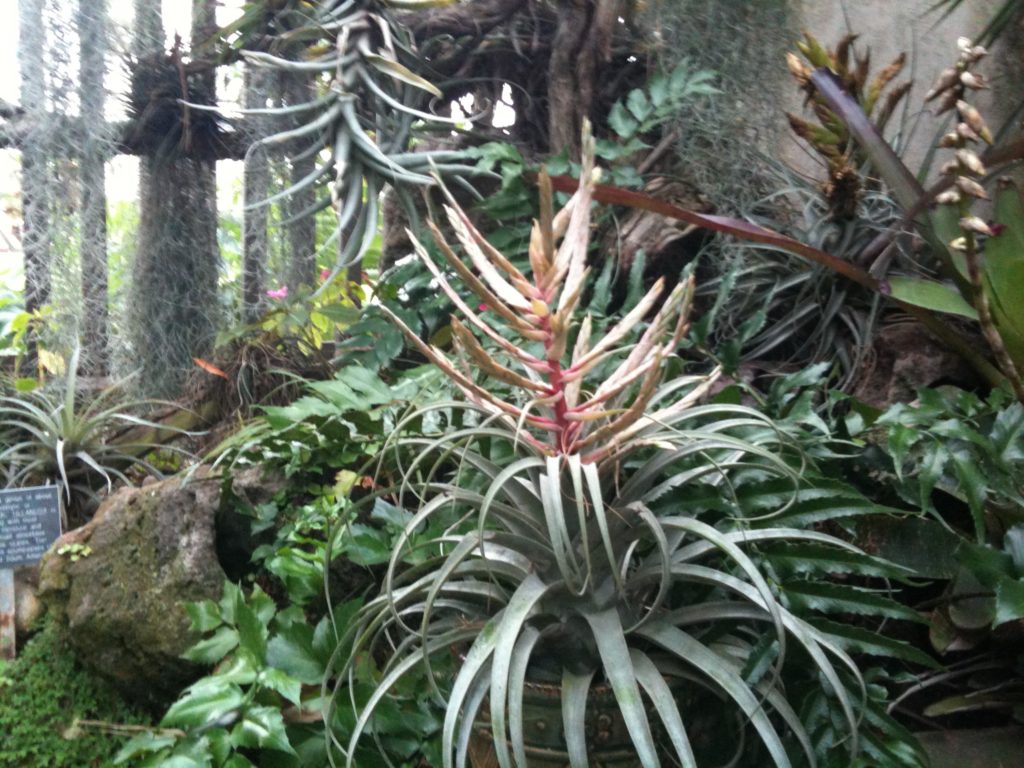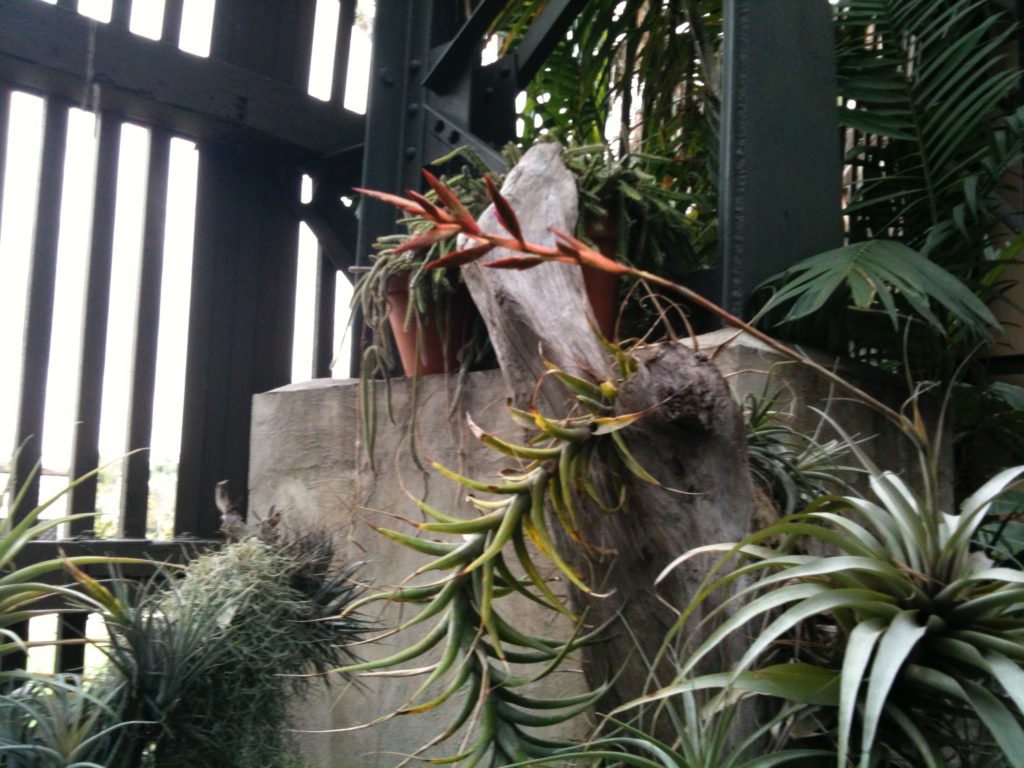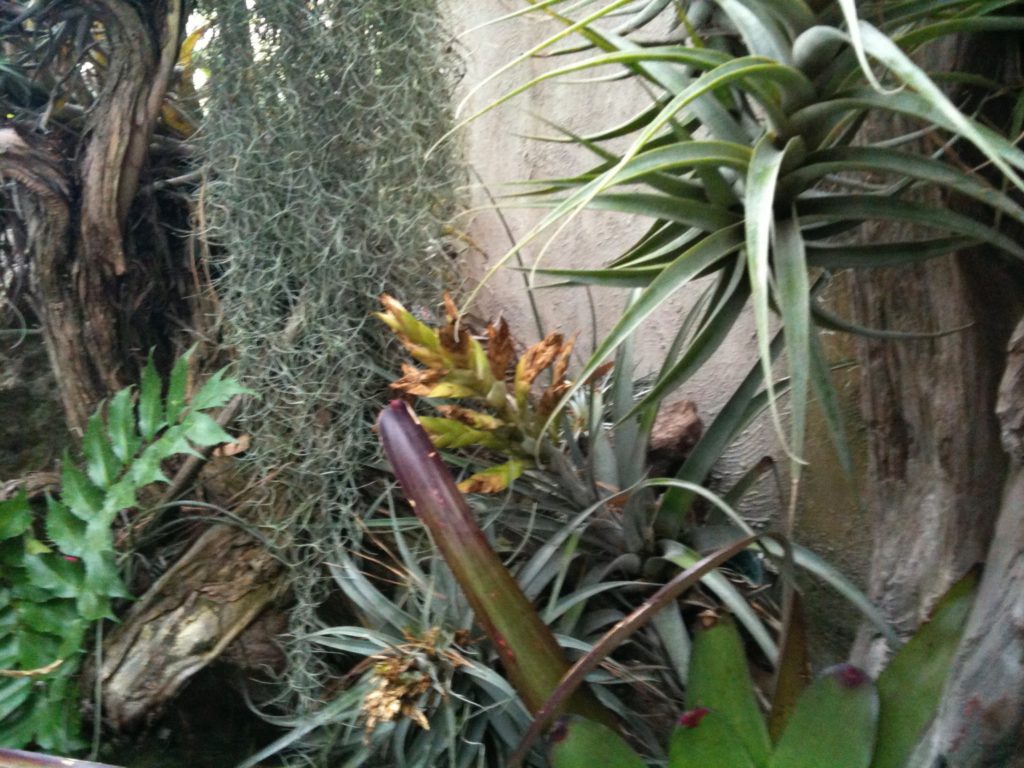 Balboa Park
The zoo is one of those must go places you should put on your bucket list. Allow two or more days to visit Balboa Park where the zoo is located.  We parked the car and did not even make it to the zoo the first day because of the interesting places to visit in the park.  There are 17 major museums, performing arts venues, beautiful gardens and more, in addition to the zoo. We easily filled in a day walking around mainly looking at the buildings and gardens. We checked out a few of the museums however you need more than one day to looks inside each.
From History Museums to the Air & Space Centre there should a place to interest everyone. Here is a couple of pics I took outside the Musemum of Man.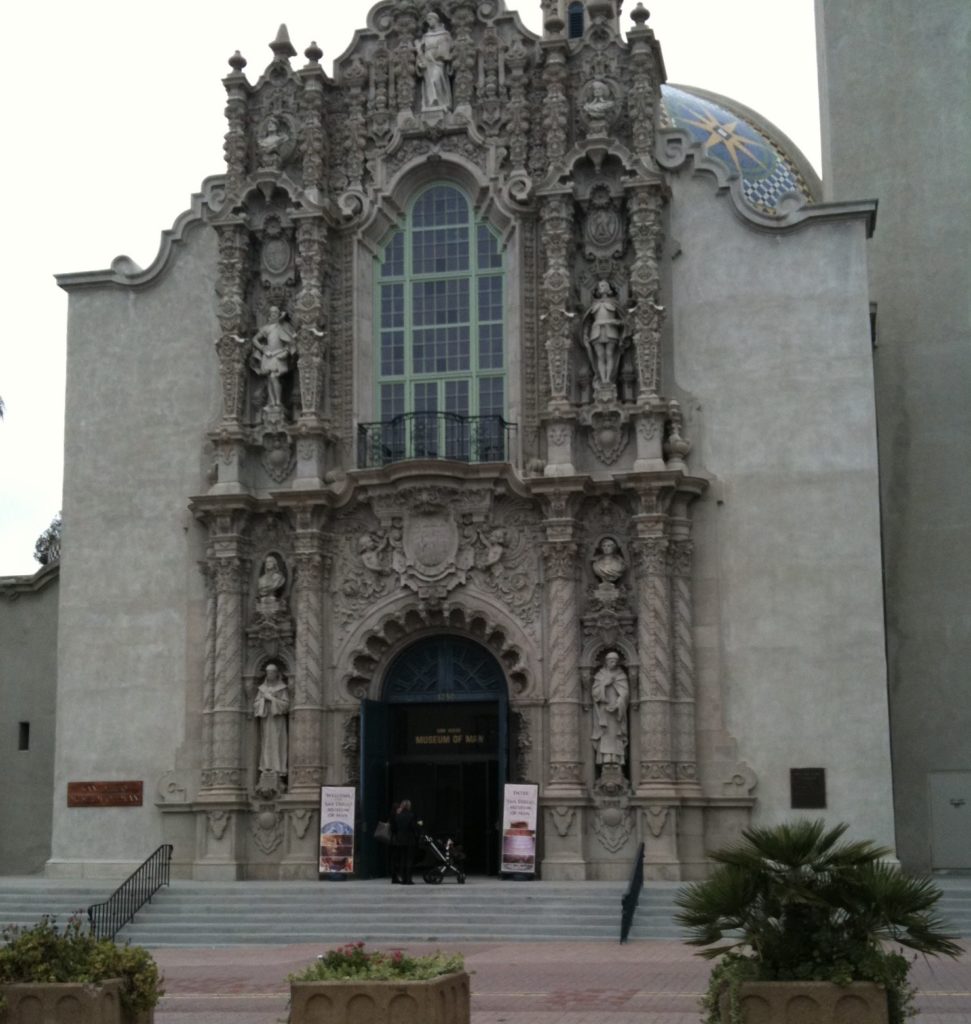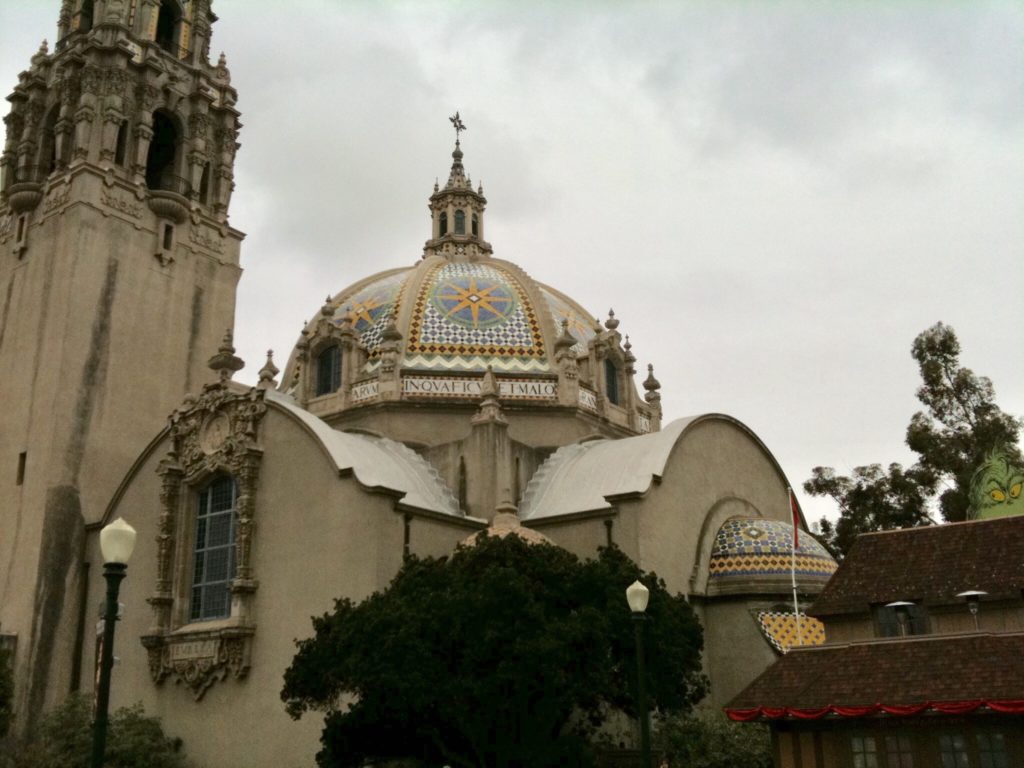 The California Building, home to the San Diego Museum of Man is mentioned more than any other San Diego structure in architecture books. The hybrid design, mixing Plateresque, Baroque, Churrigueresque, Rococo, Gothic, and Spanish-Colonial, creates a totally unique building. (Pictures-mine, text see the source.)
View my  #GenealogyPhotoADay on Instagram. Feel free to follow me.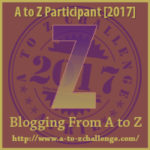 The 2017 A to Z Blogging Challenge is based on my genealogy posts for #GenealogyPhotoADay (some days, not every day) on Instagram. I will be using past daily prompts starting with the appropriate letter. See more 2017 A to Z posts.
Source: California Tower details – https://balboapark.org/ Old link is no longer available.
I welcome comments.  Is it one of your last chances for the A to Z Blogging Challenge 2017?