TravelGenee #atozchallenge B – BICE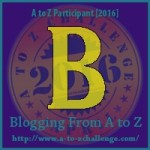 Day 2 of the A to Z Blogging Challenge and the letter is B for BICE.  Sarah BICE was an addition to my family tree early on when I started. I have no birth, death or marriage records to prove her maiden name was BICE.
She is sometimes referred to as Sally BICE by others researching.
What I do have is the 1841, 1851 and 1861 census records from Ancestry for a Sarah KITTO. Yet none of this confirms her maiden name to be BICE. From the 1841 census I have her birth date as about 1801. However, as Ancestry comments on the 1841 census, "The ages of people over 15 years old were usually rounded down to the nearest 5 years." She is 53 and 63 years old in the subsequent 1851 and 1861 censuses so we can extrapolate she was 43 in the 1841 census. This give her year of birth about 1798.
---
---
A possible GRO death index for a Sarah KITTO has her dying aged 73 Years leading to a 1799 birth year.
So how did she end up in my family tree?
Sarah "BICE" ended up in my family tree after I found the One Name Study for KITTO. She is the husband of Richard KITTO. The one name study birth date is 7 Feb 1801.
Summary as per KITTO One Name Study
Richard KITTO
bp. 8 Oct 1797 Perranzabuloe, Con, Eng.
m. 2 Nov 1819 Perranzabuloe, Con, Eng.
m/to
Sarah (Sally) BICE
bp. 7 Feb 1801 Perranzabuloe, Con, Eng.
d/o Zaccheus BICE & Sarah RETALLACK
Problem for me is that I seem to have the late 1700's as a possible birth date for Sarah so need to research further. So my 3rd great grandmother's name might start with B or might not.
Sarah was added early on in my tree building adventure. I now understand the importance of not just copying others research without understanding the sources they have discovered. Let me be clear, the One Name Study is unlikely to be wrong. Much research has been put into the study. Now I need to verify my research. Instead I am having fun blogging the TravelGenee #atozchallenge B.
TravelGenee #atozchallenge B – BICE
This is part of the A to Z Blogging Challenge for April 2016: Letter B for BICE. You can read more about the A to Z challenge and my other posts. Or search on social media with #atozchallenge.