TravelGenee #atozchallenge C – Charles Collis DAWSON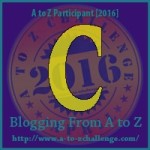 Charles Collis DAWSON was my maternal grandfather. Born 15 Feb 1885 and baptised 26 April¹ the same year. The baptism records also confirmed his parents names as Edward Charles and Jane. They lived at 306 Kentish Town Road and my great grandfather was a watchmaker.


The name COLLIS has become a given name in my family tree on my maternal side. I believe it comes from Ann COLLIS that was born in 1796². She is my third great grand mother.
As a single man, Charles Collis DAWSON, my grandfather first came to New Zealand in 1909. By 1914 he was living in Central Auckland as he is in the New Zealand, Electoral Rolls. This is available at Ancestry or Archives, Wellington, NZ.
Nana told us (Grace Shepherd DOB 1896) that when she meet him in England he said if they got married they would be going back to live in New Zealand. Unfortunately WWI got in the way and it was not until 1920 that they moved to New Zealand.

While it is frustrating that the shipping company chose not to use first names in the passenger lists I selected the one above by elimination of possibilities⁴. Key to the search was a limited date range after the birth Edward Collis DAWSON (DOB 1919, UK) and before Roena Mabel Dawson (DOB 1921, NZ). And note that Edward has the middle name COLLIS too.
Here is Charles Collis DAWSON with his family. The first photo with the 3 children that migrated from the UK. The second one is in NZ with 4th child Roena Dawson.
To research the name COLLIS I have used many resources and here are a few of them. If you want more details please contact me.
London Metropolitan Archives, Kentish Town St John the Baptist, Register of Baptism, p90/jnb, Item 016
 Ancestry.com, England, Select Births and Christenings, 1538-1975
New Zealand, Archives New Zealand Passenger Lists, 1839-1973, Wellington, 1909,

Papanui.

FindMyPast Passenger Lists leaving UK 1890-1960, 1920, Auckland, Remuera.
I have other members of my family tree with middle names that came from female ancestor family names. This makes the discovery of connections even or exciting.
Do you have any middle names like this? Do they help your research?
TravelGenee #atozchallenge C – COLLIS
This is part of the A to Z Blogging Challenge for April 2016: Letter C for COLLIS. You can read more about the A to Z challenge and my other posts. Or search on social media with #atozchallenge.