TravelGenee #atozchallenge M – MONGER
Fanny MONGER is my maternal 2nd great grand-mother. She was born in 1834.  Here is this part of my tree so you can see where she fits into the story on my maternal side: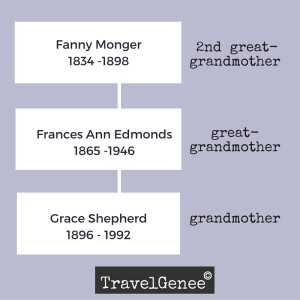 She married to William EDMONDS (DOB 1834) on 25 Dec 1854 at St Mary Magdalene, Bermondsey, England. Yes it was Christmas Day.
The marriage is on Ancestry in the London, England, Church of England Marriages and Banns, 1754-1921 database.  They sourced it from the Metropolitan Archives, Saint Mary Magdalen, Bermondsey, Register of marriages. (P71/MMG, Item 065). Here is an extract of the image: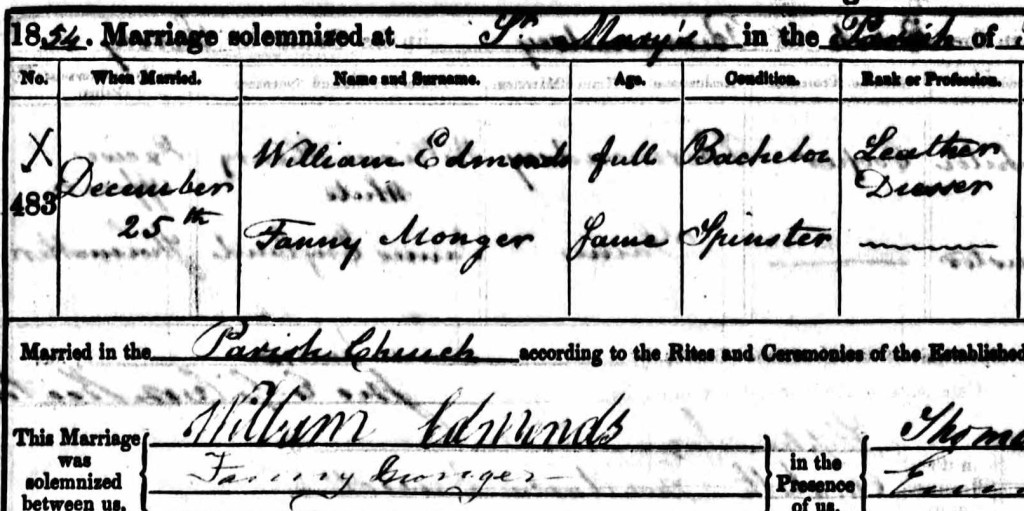 The church they were married in was the St Mary Magdalen Bermondsey.
I found this 1810 image online at Ancestry Images where more details on the etching can be found.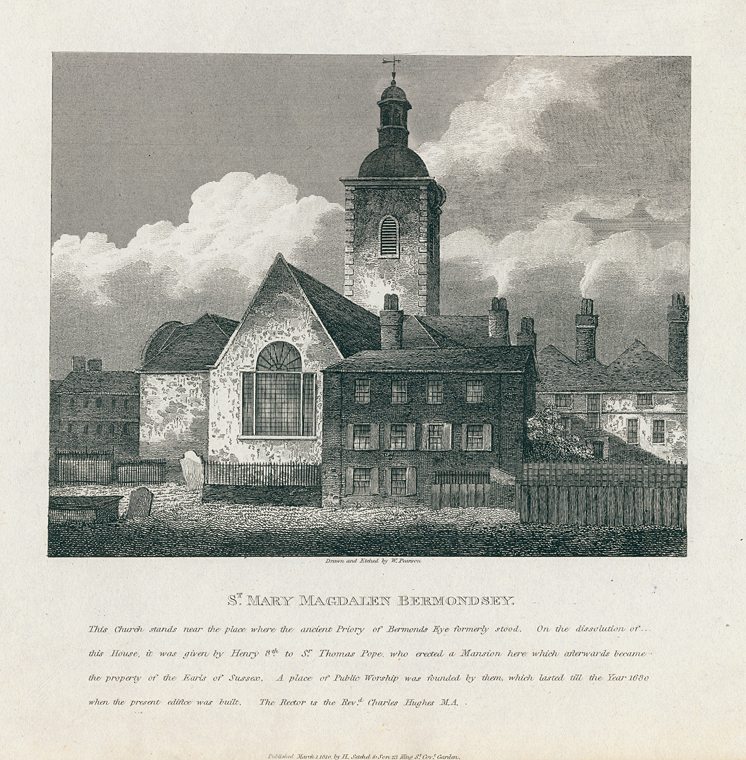 At Christmas in 2011 we stayed at the Market Square. The view from the hotel looked over the St Mary Magdalen churchyard.  This was 157 years after my 2 x great grand-mother was married across Abbey Street from where we stayed.
Various church buildings have been on this site for hundreds of years. This contrasts to the London skyline with modern towers to the left. Tower bridge is also in the skyline to the left of the tree.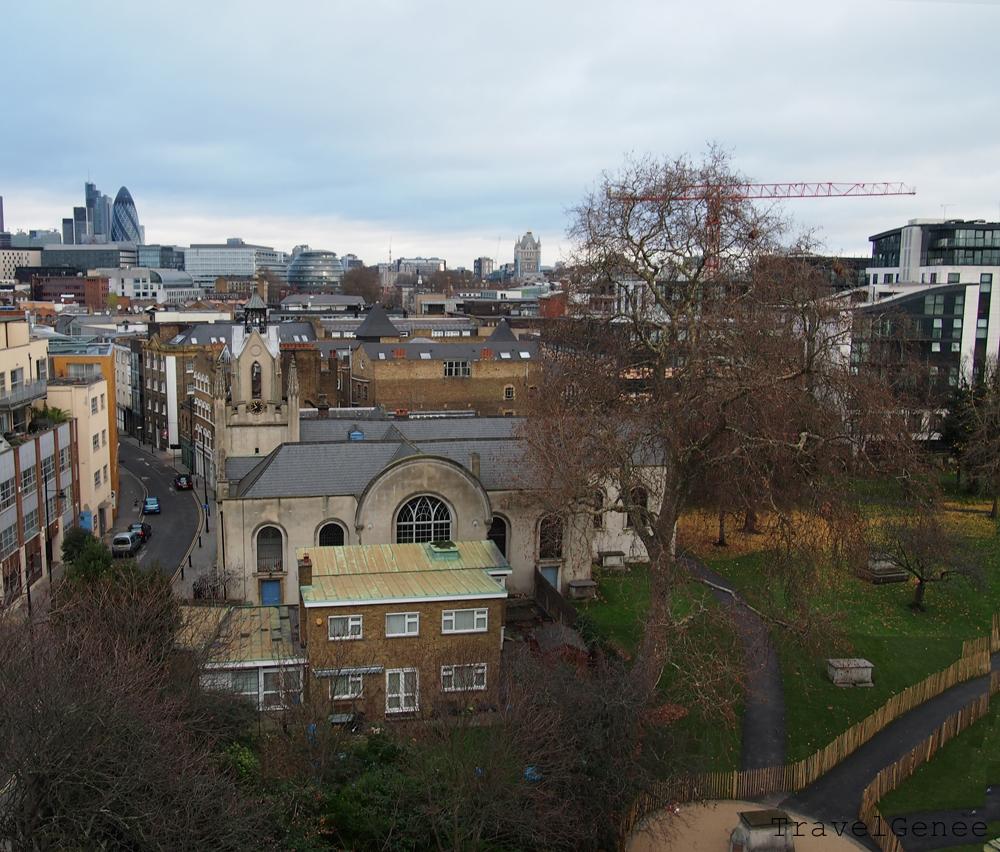 With today's TravelGenee #atozchallenge M blogging post you got triple your M action with MONGER, St Mary and Magdalen. If you wish to read about traveling on family history trips here's a post about Tips on Visiting Ancestors Homes in London.  Check it out.
Do you plan to visit ancestors homes? Leave a comment, please.
TravelGenee #atozchallenge M – MONGER
This is part of the A to Z Blogging Challenge for April 2016: Letter M for MONGER. You can read more about the A to Z challenge and my other posts. Or search on social media with #atozchallenge.