TravelGenee #atozchallenge O – Olive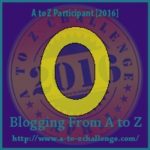 The day before writing this post I received more images related to my IRELAND family. As I have noted in previous posts this is the surname IRELAND and not the country Ireland. Included were 3 photos of my grandmother paternal Olive Constance Beatrice IRELAND (1887-1969). Three images that I had not seen before. Fellow family historians will know how excited this make me.
As the next post to write in the A to Z challenge is for the letter O it was destiny that this would be a post on Olive IRELAND, my paternal grandmother.
First photo is of Mrs Ireland, my great grandmother Mary Scott McDONALD (DOB 1847) and children Nellie Muriel IRELAND (DOB 1883) , Ernest James IRELAND (DOB1884) & Olive IRELAND, my grandmother.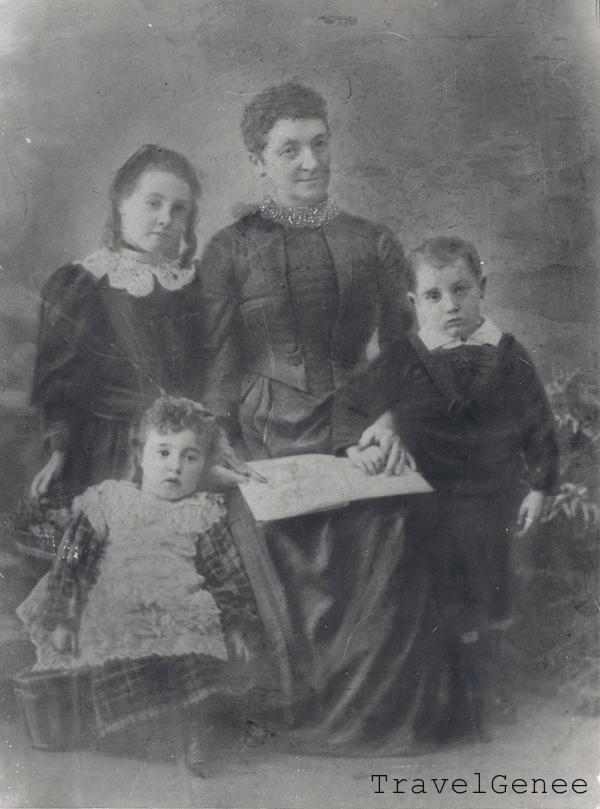 Next image is my grandfather & grandmothers wedding photo. Charles Adolph KITTO (DOB 1883) married Olive IRELAND on 2 April 1913. Also in the photo is Ernest IRELAND, her brother, on the right side.
I have written a post titled What did Olive Wear to Her Wedding?  Besides to describing Olive's wedding dress the PapersPast article helps identify others in the bridal party and how they were related. I wrote in this piece, "I wonder if I will ever find a picture of the happy couple with family all dressed up as described?" And now I have seen it. (Thanks to the kindness of a distant relative.)
Here is an extract of the transcription:
"The bride, who was given away by her brother, Mr. E. J. Ireland, looked charming in a gown of white satin charmeuse, with square court train, richly embroidered with pearls. She also wore the orthodox veil and orange blossom, and carried a beautiful shower bouquet. The bride was attended by four bridesmaids—-Miss Doris M'Intyre (niece of the bride}, Miss Rene Kitto (sister of the bridegroom), and two little girls, the Misses Ainslie and Gwendoline Bell (also nieces of the bride). All wore dainty white muslin frocks and quaint mob caps."¹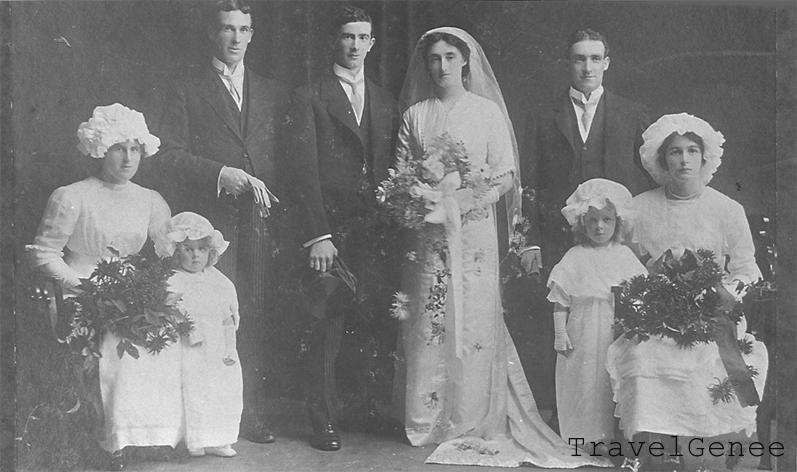 The third photo is a studio shot of my grandmother, Olive IRELAND. I think it speaks for itself.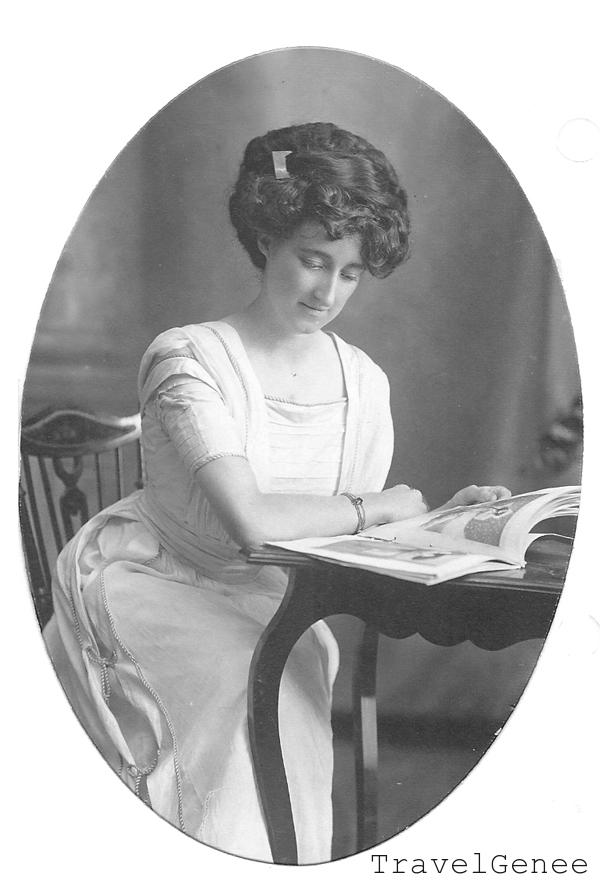 Sources:
Women in Print from Evening Post, Volume LXXXV, Issue 79, 4 April 1913, Page 9
Other dates from Birth & Marriage Certificates and NZBDM website database.
I have started having favourite photos for each ancestor. Do you? Feel free to comment.
TravelGenee #atozchallenge O – Olive
This is part of the A to Z Blogging Challenge for April 2016: Letter O for Olive. You can read more about the A to Z challenge and my other posts. Or search on social media with #atozchallenge.