TravelGenee #atozchallenge S – SHEPHERD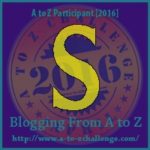 I'm not sure if I favour the females in my family tree more than the males. Or it just happens that I find more interesting examples to share when researching my tree. So this TravelGenee #atozchallenge S is for Henry SHEPHERD (DOB 1862). He was my maternal great grandfather. Wife of Frances Ann EDMONDS (DOB  1865) and father of Grace SHEPHERD (DOB 1896), my grandmother.
Except for the basic data I have found in Ancestry and some information from vital records I have not researched that deeply for Henry Shepherd. Part of the problem is that his name is less distinct than others in my family tree making it harder to find the next pieces of the jig saw puzzle.
There are gaps in the data I have for Henry SHEPHERD. Henry does not appear on the family's 1901 census and Frances Shepherd is the head of the household.1 He back in the 1911 census. These 2 facts are shown in the following 1901 and 1911 census extracts.2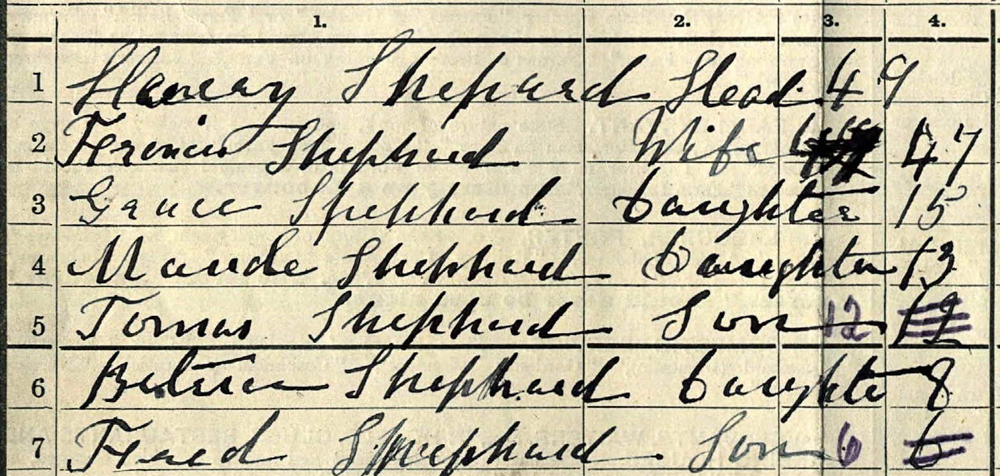 He was not married for the 1891 census so would be with a different household such as with his parents or where he was living at the time. His marriage certificate confirms the marriage date was 02 July 1893 and his was father John SHEPHERD, although deceased.3
When I cannot easily find more detail on a person I sometimes check out newspapers that have been digitised, for more facts.
Using the newspapers available at Findmypast I found this marriage for Augustus Stanley PRIOR (DOB 1895) and my maternal grandmothers sister Maud Victoria SHEPHERD (DOB 1897). It confirms that Henry SHEPHERD was deceased at the time of the wedding. Giving a clue that he died before 23 January.4

A death notice for Frances Ann EDMONDS, Henry's wife, in the Chelmsford Chronicle 5 April 1946 stated that Henry died 25 years earlier in 1921.5 Until I got more support for this date I would not purchase a death certificate unless desperate. Now I have further confirmation for the 1921 I already have in my family tree. The source for this is my best guess from the GRO index. When I purchase the death certificate for Henry SHEPHERD I now am sure I will be getting the correct one.
Sources (may require subscriptions):
Ancestry.com, 1901 England Census, Class: RG13; Piece: 395; Folio: 72; Page: 49.
Ancestry.com, 1911 England Census, SHEPHERD: Class: RG14; Piece: 10050; Schedule Number: 215.
GRO Marriage Certificate dated 2 July 1893 for Henry SHEPHERD & Frances Ann EDMONDS.
Findmypast: 

Chelmsford Chronicle

27 January 1922
Findmypast:  Chelmsford Chronicle 5 April 1946
Do newspapers help you find out more facts about your ancestors? Feel free to comment.
TravelGenee #atozchallenge S – SHEPHERD
This is part of the A to Z Blogging Challenge for April 2016: Letter S for SHEPHERD. You can read more about the A to Z challenge and my other posts.  Or search on social media with #atozchallenge.