Great Resources For Your Family History Research With 20+ Links To Family History Online
Here is a compilation of the second 2 weeks in July for family history help shared on Facebook via the Caloundra Family History Facebook Page. It's loads of tips, posts, links, jokes and more.
Included are the last links from the focus on maps for Genealogy and a new theme on translating languages in your research.
---
20 Best Sites for Free Online Historical Newspaper Research

One of my favourite place to search is in Historical Newspapers. Its thrilling to find that your ancestors names in print and learn more about them. My grandmother was elected as the president of the Ladies Amateur Athletics Club in Wellington in 1923 at a time running for women was not recommended by the British Medical Association. I only know this from newspaper research.
To see if you can find out more on your ancestors here is a list of 20 Best Sites for Free Online Historical Newspaper Research I found via Helen V Smith.
(Link to my blog was not included in Facebook post)
---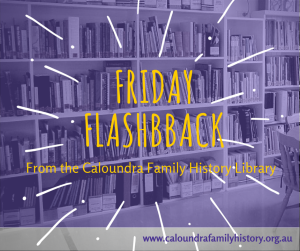 Friday Flashback: This week from the Missing Link, Cooray-Noosa Genealogical & Historical Research Group Inc, Issue no 17, Nov 2005.
COMPUTER TIPS by Bob Godefroy….
South African Archives and Records Service: www.national.archives.gov.za
On this site is NAAIRS, a free—access index to records held in all South African archives. Anyone having ancestors who migrated to South Africa is likely to find them in the indexes. You would then be able to ask a local researcher to retrieve the documents for you. The indexes are particularly useful for finding records of deceased estates, divorces, records of service and immigration. Before you start, recommended reading is the article on NAAIRS in the October 2005 issue of Family Tree magazine.
The site now appears to not be updated however there are still links to archives that might be useful if you are doing South African research.
---
More and more events are being loaded up for Family History Month. Here is a link to the Queensland ones including our own Caloundra Family History Research Inc Open Day on Saturday 15Th August 2015 from 9.30 am to 12.30 pm. Check out the events for ones that might interest you.

---
5 Clues to Solve an Old-Photo Mystery by Maureen Taylor. Learn tips on how to discover more from old photos.

---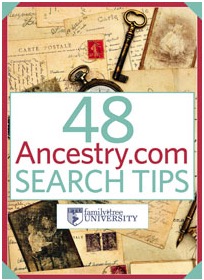 Free e-Book: 48 Ancestry.com Search Tips from FamilyTree University. Download your copy of 48 Ancestry.com Search Tips for tricks, hints and hacks to unlock new family tree discoveries. This free e-book contains helpful guides to using the genealogy website, including an exclusive excerpt from the Unofficial Guide to Ancestry.com by Nancy Hendrickson.
---
Live in Melbourne or visiting on 10 August 2015? This Feast might interest you.
State Library Victoria hosts its 12th annual Family History Feast during National Family History Month in August. This year, the ever-popular program turns to the subject of WWI.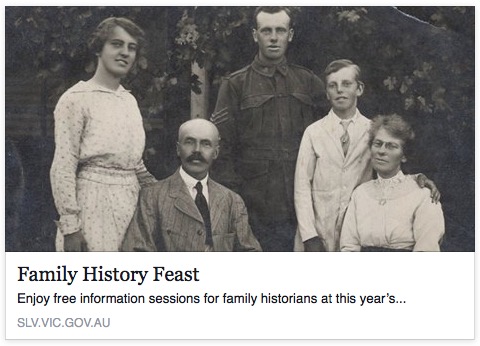 ---
We shared :
Maryborough Family History Society request for help…..
Can anyone help with photos or information for one of our Facebook readers on the Bogda family, namely Emilie Auguste (Sengstock) born 1901 and died 1933, Elsa Marie Jesse nee Bogda died 1977, Theresa Augusta Polina Hume nee Bogda died 1973, Martha Louise Taylor nee Bogda died 197.
Anna Emma Auguste Jesse nee Bogda died 1951?
Link to Post
---
Tracking Family: A guide to Aboriginal records relating to the Northern Territory launched yesterday.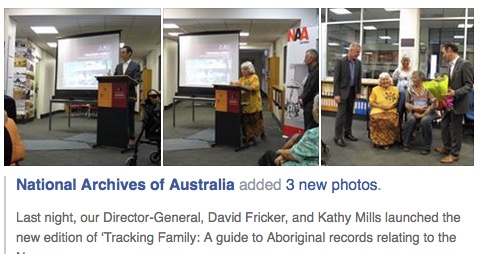 Link no longer works. Try this alternative – Find records relating to First Australians.
---
This group on Facebook just achieved over 10,000 members. Are you one of them?

---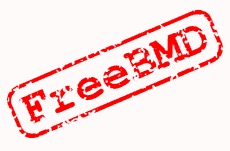 Free English Records:
FreeBMD is an ongoing project, the aim of which is to transcribe the Civil Registration index of births, marriages and deaths for England and Wales, and to provide free Internet access to the transcribed records. http://www.freebmd.org.uk/
---
Family History Month
Caloundra Family History Research Inc Open Day
Saturday 15Th August 2015 from 9.30 am to 12.30 pm
At Gate 2 Corbould Park Racecourse, Pierce Ave, Little Mountain
Celebrating National Family History Month & Sunshine Coast Seniors Week
Free research advice for Seniors.
Morning tea sponsored by COTA Queensland
Enabling Sunshine Coasters of all ages to come together and further develop intergenerational connections through Family History Research.
Further details from Roz. Message us with your phone number. MAP ON WEBSITE www.caloundrafamilyhistory.org.au
---
Family search indexing event this August
Update from Gould Genealogy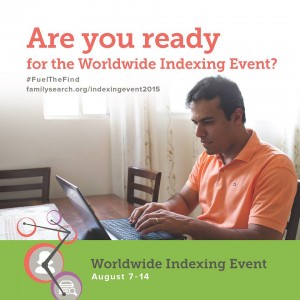 ---
Sometimes is like reading another language. Here are helpful tips for reading old handwritten documents.
---
I love this one. Did you make friends with your cousins?
---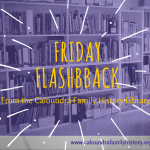 Friday Flashback: Old records in our Library.
At the July General meeting Loris, Assistant Librarian talked in the "Know your Library segment update" showed members the oldest book in our library which is the 1863 Queensland Government Gazette. The book provides a record of anyone who had dealings with the Government.
The Index gives items such as RYAN, Michael's information about his estate and other relevant information. Another example was PRICE, William Farren who was promoted to 2nd Lieut Native Mounted Police. The information which was available gives names of the mounted police and their promotions, etc.
Loris also encouraged members to check the Queensland Government Gazette CD covering the years 1865-1890 available on the computers. There is a copy of the Blue Book for 1881, which has a list of staff who kept all the business of the Government and Public Servants. The full set of these books can be also accessed at the State Archives at Runcorn.
---
With Johanns and Marias Everywhere! Naming Traditions German Genealogists Should Know from the Genealogy Insider Diane Haddad.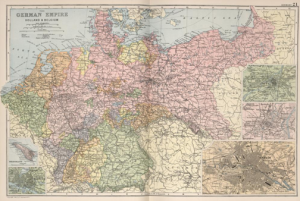 ---
Writing your family history – free images available at the British Library. Via the Hornsby Shire Family History Group.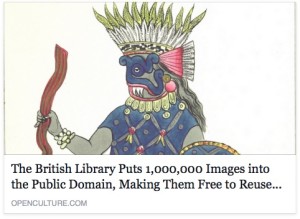 ---
Welsh Translation Dictionary http://geiriaduracademi.org/ (Currently not working but do not want to delete in case it is a temporary issue for the dictionary. 9 May 2016 Update)
---

When online you can do fast translations with Google translate. It is Google's free online language translation service that instantly translates text and web pages. There are loads of languages. It has limitations. It can help you to understand the general content of a foreign language text and many times it tends to repeat the same word it's expected to translate. https://translate.google.com.au/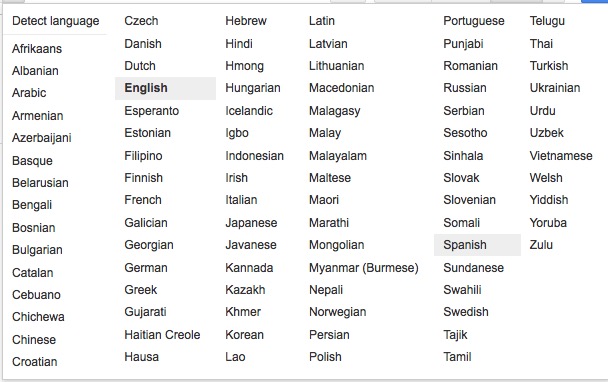 ---
Victoria, Australia, Index to Naturalisation Certificates, 1851-1928 is on Ancestry.
It's an index to naturalisation certificates for non-British settlers in Victoria, Australia, dating from 1851-1928.
CFH members without access to Ancestry should visit the library.
The database is accessible at http://search.ancestry.co.uk/search/db.aspx?dbid=60711, with the data sourced from Public Record Office Victoria in North Melbourne. (Via Chris Paton)
---
There Are 7 Types of English Surnames — Which One Is Yours? Occupation? Personal characteristic? Place Name? Find out more at the Ancestory Blog Post.
---
Continuing this week's focus on translation between languages there is a really useful list in the FamilySearch Wiki. As well as a large list of the more common words used in family history there is information on the language that will help avoid pitfalls. For example, "Word endings may vary, depending on the way the words are used in the sentence".
https://familysearch.org/learn/wiki/en/German_Word_List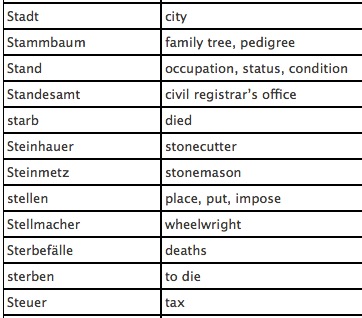 ---
MyHeritage Launches "Global Name Translation"
From the MyHeritage Press Release: For example, people living in the USA with Russian roots previously had to search for their ancestors in Russian to maximize their chances of finding pertinent information. The new technology will now accept searches in English, automatically increase their scope to cover Russian and Ukrainian as well, and conveniently translate all results back to English. 20/7
---
The National Library of Ireland's collection of Catholic parish register microfilms is available online. The registers contain records of baptisms and marriages from the majority of Catholic parishes in Ireland and Northern Ireland up to 1880.
http://registers.nli.ie/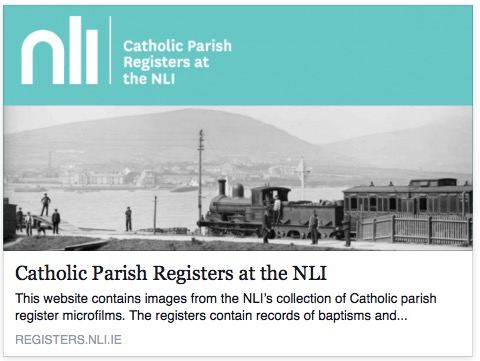 ---
Sunday Smile Time before you get into your research.
Via rose and her Genealogist Journal at http://genealogistjournal.blogspot.com.au/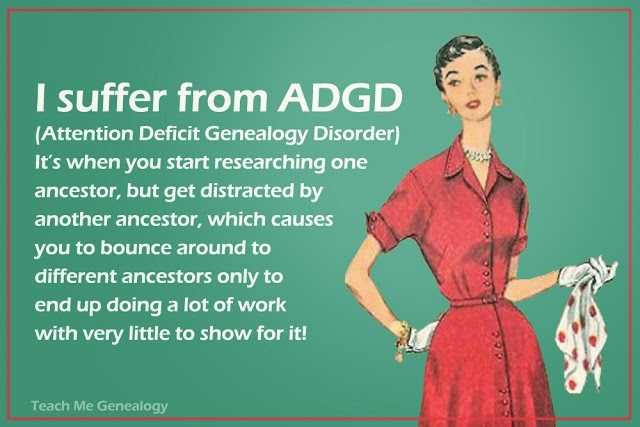 ---
Beginners On-screen demo Family Tree Maker for CFH members
The next demonstration will be held on Thursday 30 July 2015 2-4 pm. The topic will be Family Tree Maker. This will be a class for beginners only, but if there is interest in a more advanced class, we will try to organise one later in the year. If you are interested in the beginners class there is a sign-in sheet in the Library.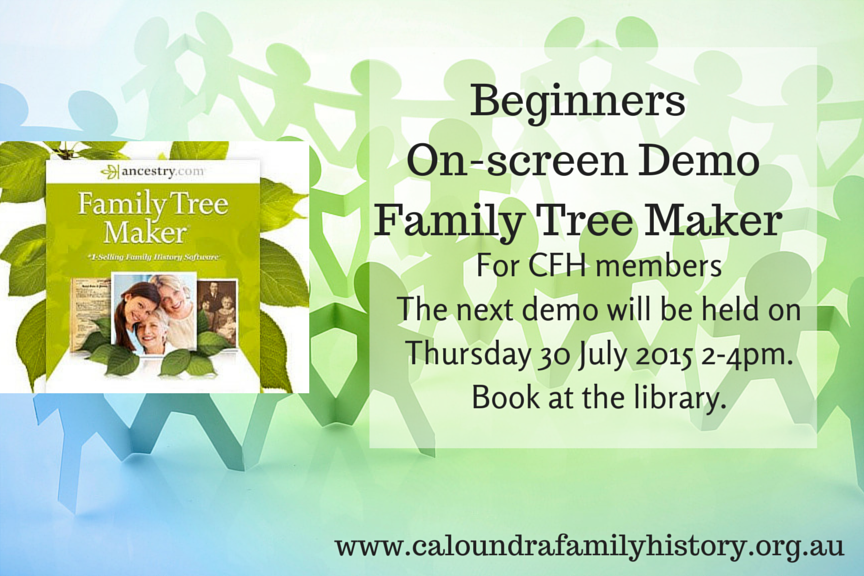 ---
More Maps: What are manorial documents?
From the National Archive UK:
The records noted in the Manorial Documents Register include court rolls, surveys, maps, terriers, documents and all other documents relating to the boundaries, franchises, wastes, customs or courts of a manor. Title deeds are not included in the Register.
Note: Not all counties are available yet so bookmark the link to check back later.
http://apps.nationalarchives.gov.uk/mdr/

---
State Library of Victoria Maps has a guide online that describes many of the different kinds of maps held within their collection that can be used for family history research. It also suggests some map resources from other collections that are available online.
Many of their maps can be viewed and downloaded online via the library catalogue.
Guide: http://guides.slv.vic.gov.au/mapsforfamilyhistory
---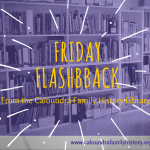 Friday Flashbacks: More information from the CFH Library old stuff… Did you know in 1918 in Scotland men aged over 21 (conscientious objectors banned for 5 years) and women over 30 years were now allowed to vote in parliamentary elections? Prior to this qualification to vote varied over time. Found in the Glasgow & West of Scotland Family History Society Newsletter, No 23, Nov 1986. Submitted to the newsletter by G McNeil, Glasgow
---
Today's talk was on the Morman influence by member June. It was great to see the national parks she visited, Temple Square and tales of research at the family search library. ( General Meeting)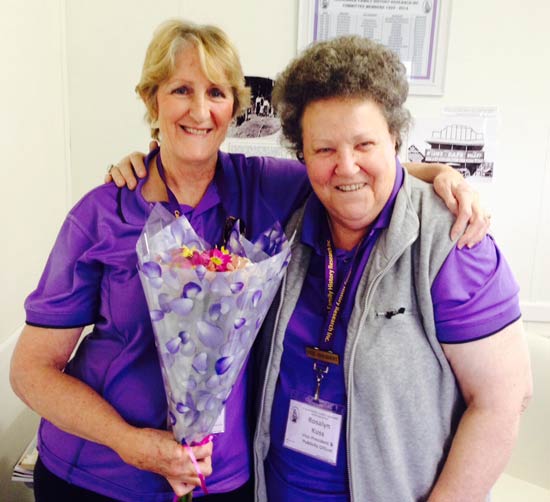 ---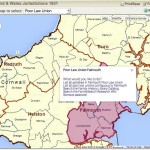 More about maps: Some site provide ways to search via maps. For example, Family Search has an English & Wales Jurisdictions 1851 Map that zooms in to Parish, County, Civil Registration District, Diocese, Rural Deanery, Poor Law Union and other layers.
Here is an example of the where I have ticked parish, county and Poor Law Union for Falmouth in Cornwall. It then provides links to other information about the Jurisdictions in that area, neighbouring districts and loads more. Check out the Search button and the layers buttons so you understand boundaries by colour. And loads more. http://maps.familysearch.org/
---
SHARING INFORMATION: CFH members – At the end of every General Meeting there is an opportunity for members to Share, Show, Ask & Tell – this is your time so please use it if you have a little item you'd like to share with everyone. Next meeting is tomorrow, Thursday at 1.30 pm. (Another reason to belong to a society.)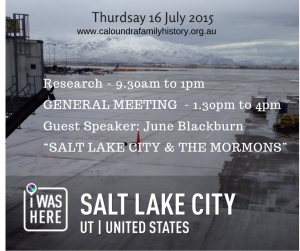 ---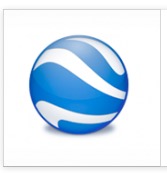 Google Earth can be used to map your family history over time and immigration paths. Available with the desktop or mobile versions. You can even create files to share with your family.
https://www.google.com/earth/explore/products/
---
That's my post of links I shared on the Caloundra Family History Facebook page for the second part of July. I hope some helped you with your research and you enjoyed the genie jokes. Bookmark my site or follow with an RSS feed to make sure you do not miss out on more link for Family History Online.
Save